MicroStrategy Training in Hyderabad
100% Placement Assistance
MicroStrategy Training in Hyderabad Batch Details
Microstrategy Training Curriculum
Key Points of MicroStrategy Training in Hyderabad

Michael J. Saylor co-founded MicroStrategy in 1989, and it is still an independent vendor today.

Multiple elements on its flagship platform are provided to help businesses.

Mobile BI is well supported by Micro Strategy.

A vendor of business intelligence (BI) application software is MicroStrategy.

MicroStrategy has created its whole integrated product range from the bottom up.
What is Microstrategy used for?
About MicroStrategy Training in Hyderabad
MicroStrategy is an open-source business intelligence platform. MicroStrategy is a cloud-based BI platform that is open source that is built on a distributed architecture.
It is a tool for data visualization and exploration that enables you to make sense of your data visually and interactively. 
MicroStrategy can be used for reporting, data analysis, dashboard creation, and many other things.
The platform is based on the MicroStrategy Query Language (MYSQL), which is a dialect of SQL. 
If you've been looking for a way to learn MicroStrategy in a step-by-step, easy-to-understand way, you can get your hands on the best Microstrategy course training online.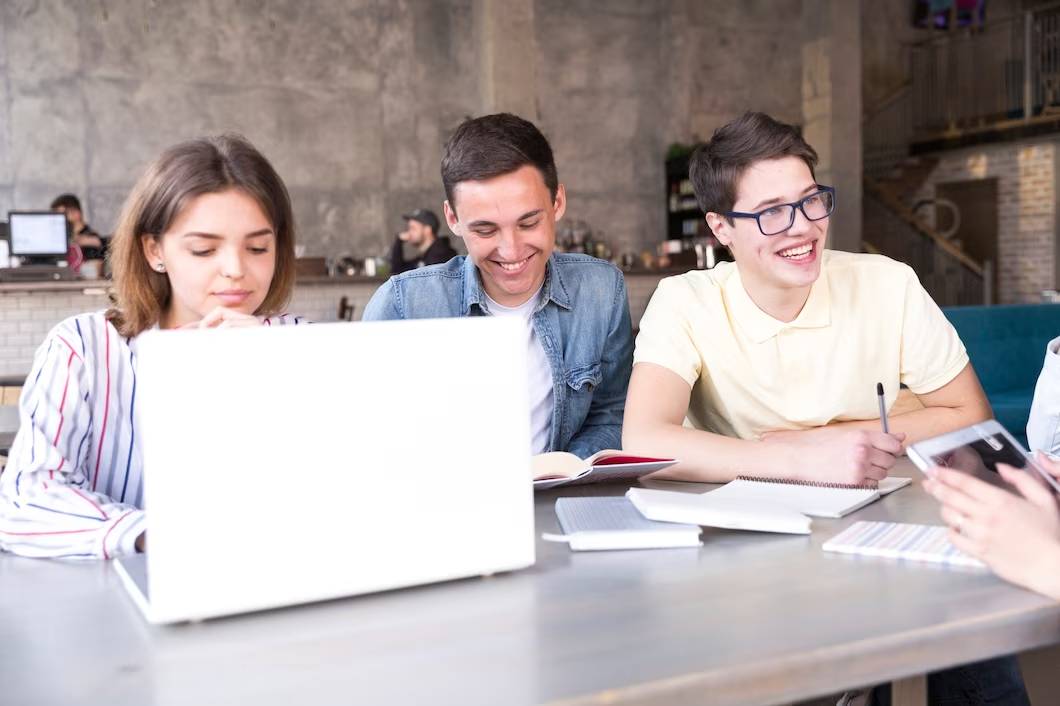 Brolly Academy offers the best Microstrategy training program that provides everything you need to learn Microstrategy from scratch. 
Our MicroStrategy course includes topics like –
Our MicroStrategy trainers have been working with businesses for over a decade, and we know exactly what it takes to help you get the most out of MicroStrategy. 
We provide MicroStrategy free certificate training along with placement support.
Enroll with us to accelerate your career and proficiency in the field of Analytics.
Modes of MicroStrategy Training in Hyderabad
Brolly Academy offers microstrategy training in 3 different modes – Online, Offline and self-paced video course and each mode has its own objectives and benefits.
Why choose us for MicroStrategy Training?
Testimonials for MicroStrategy Training Online
MicroStrategy Certification Training
MicroStrategy certification training is a great way to get your career in analytics started. 
If you're looking to make a career change and move into a field that has a high demand for talent, this training can help you get your foot in the door.
The MicroStrategy certification training course is designed for those who wish to enhance their knowledge and skills in the field of Business Intelligence and Data Warehousing.
Our MicroStrategy certification training helps you to learn the basics of MicroStrategy, so you can easily apply what you've learned in the real world. 
We also give our students a MicroStrategy course completion certificate that is fully certified and acclaimed by companies all over.
Our trainees receive the certification upon the completion of the course and can get it in a digital form or as a hard copy. 
The certification can add great professional value to your resume and can help advance your career prospects. 
The well-known and common MicroStrategy certifications include –
Enterprise Analyst Certification
Developer Certification
Project Architect Certification
Administrator Certification
Database Administrator Certification
System Administrator Certification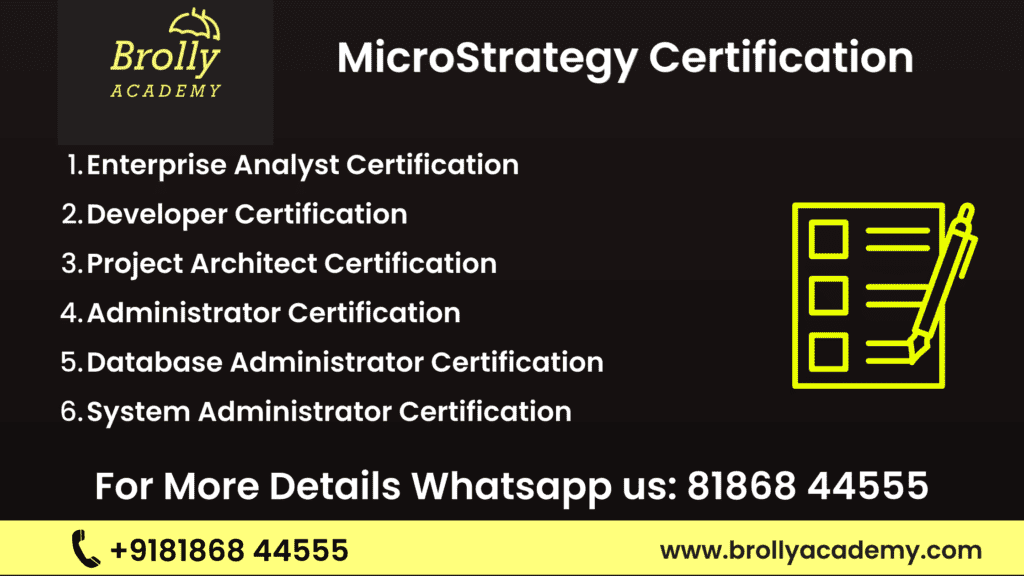 Benefits of MicroStrategy
Skills developed Post MicroStrategy training in Hyderabad

MicroStrategy Fundamentals & BI Architecture

Creating & managing BI Reports

Configuring server in MicroStrategy & Data management

MicroStrategy Architecture

MicroStrategy Development

RSD - MicroStrategy Report services and Dynamic Dashboards

Complete knowledge of MicroStrategy 10.3 and more.
Prerequisites of MicroStrategy training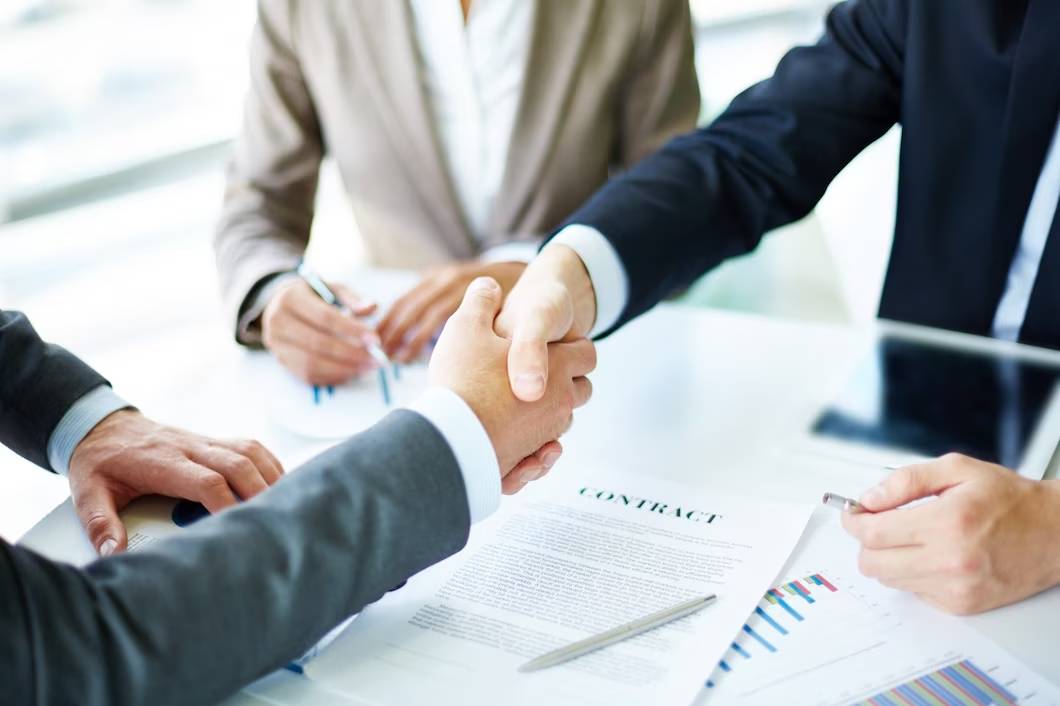 Career Opportunities in MicroStrategy
If you have a passion for the world of technology, then a career in MicroStrategy could be the perfect opportunity for you. A career in MicroStrategy could be the perfect opportunity for you to work on some of the most exciting projects in the world today.
Some of the MicroStrategy jobs include –
Market Trend in MicroStrategy
Microstrategy Incorporated reported a revenue decrease of -2.05% to $ 125.36 million in the third quarter of 2022.
an average sequential increase in revenue of 2.7% in the second quarter of 2022.
74 other businesses in the technology industry have recorded higher trailing twelve-month revenue growth.
The total ranking has increased to 594 from 904 at the end of the previous quarter.
The ROCE for MicroStrategy is 1.1%.
Over the past five years, annual sales growth has averaged 11.93%.