UiPath Training in Hyderabad
100% Placement Assistance
UiPath Training in Hyderabad Batch Details
| | |
| --- | --- |
| Course Fee | 20,000 Rs |
| Course Duration | 2 Months |
| Timings | Monday to Friday (Morning to Evening) |
| Next Batch Date | 18-09-2023 AT 11:00AM |
| Training Modes | Classroom [HYDERABAD] / Online |
| Location | Hyderabad |
Key Points Of UiPath Training in Hyderabad
About UiPath Training in Hyderabad
Do you want to pursue a career in the robotics and automation sector and do you intend to pass the UiPath certification exam by enrolling in one of the most famous UiPath training programs? 
You've come to the perfect place if you're an ambitious individual who desires to build a fulfilling future and professional path with incredible work benefits. 
We at Brolly Academy provide complete UI Path training in Hyderabad. This top-rated and reviewed UiPath training provides an overview of their outstanding UiPath instructors and UiPath study guides and we will instruct you from basics to advance level.
Robotic process automation, or RPA, and robotic process automation intelligence (RPAAI), are produced by the international software company UiPath. 
The only software company that combines process mining & robotic process automation is UiPath, which has its headquarters in New York City, New York, in the United States. 
Process mining, artificial intelligence, machine learning, and analytics combined with other processes, such as robotic process automation, make up for this. Hyper-automation is another term for the combining of all cutting-edge processes.
Robotic Process Automation (RPA) is emerging as the next competitive differentiator. The majority of tech professionals from Singapore, Malaysia, the UK, the USA, and Canada are taking Uipath Online Training. Locally, there is a high demand for RPA training in Hyderabad, Chennai, and Bangalore, thus individuals from many technological fields are converting to it (RPA).
Brolly Academy offers top-notch and outcome-focused Uipath training in Hyderabad with an advanced curriculum that includes the concepts of Web Services, Custom Activities, and RE-Frame Work. 
Robotic Process Automation (RPA) is a technological application that behaves as a software robot and is utilized to carry out high-volume, globally distributed process functions. The best RPA training institute in Hyderabad, specifically for Uipath training, is Brolly Academy, which is located in Kukatpally.
Modes of Training - UI Path
UI Path training online:

The online UI Path training course from Brolly Academy provides a practical and interesting approach to understanding this technology. Our online training will be provided using e-learning platforms, and it will be a fully interactive, instructor-led course that includes all the fundamental concepts and skills required to begin with UI Path
UI Path classroom training:

we provide comprehensive UI Path classroom training for both individuals and groups in the UI Path framework, delivered by knowledgeable industry specialists at our training center Brolly Academy, Ameerpet, Hyderabad. From basic to advanced topics, our extensive training curriculum covers all elements of our technology. It is made to provide an individualized learning experience with real-world examples of the UI Path tools and software.
UI Path self-paced video course:

The UI Path Video Course from Brolly Academy consists of recordings from actual classes as well as UI Path course materials in pdf format. It provides a self-paced learning environment that covers all of UI Path's fundamental subjects. Students can educate themselves at any time, from anywhere in the world, using any technology. If students have any questions regarding the topic, they are welcome to join our weekend doubt clarification sessions.
Why choose us for UI Path training?
Top-Notch Faculty

We have a group of skilled UI Path instructors who work as professional real-time consultants and provide hands-on training based on real-world scenarios. You will be led through both fundamental and complex concepts by them.
Post-Training Support:

We at Brolly Academy offer post-training support to all of our UI Path trainees. In order to provide individuals with a platform on which to improve their skills, our passionate team of specialists has been training and mentoring them.
Interactive Group Discussion:

Students at Brolly Academy are encouraged to share their knowledge about UI Path and engage in theoretical discussion in order to build shared knowledge and understanding.
Placement Assistance:

The committed support staff at Brolly Academy will walk you through the interview procedure and offer students mock interviews and UI Path Q&A sessions.
Industry-Oriented Curriculum:

The Brolly Academy offers instruction in the most recent UI Path technology. Our UI Path course material is continuously updated to stay up with the most recent developments in this industry, giving our students an advantage over their competitors.
Access to UI Path LMS:

After enrolling, we give you free access to our online learning management system (LMS). This will provide you access to our premium video resources, live training sessions, homework assignments, and case studies for our UI Path training.
Testimonials for UI Path training
Utilize the RPA Certification, a leader in the industry, to further your career and help your company and society change.
In order to help you join the expanding community of knowledgeable experts that create high-impact RPA solutions across sectors, UiPath has introduced two certificates.
What are they?
UiPath Certified RPA Associate (UiRPA)
UiPath Certified Advanced RPA Developer (UiARD)
Course Fee
UiPath Certified RPA Associate (UiRPA) –

$150 

UiPath Certified Advanced RPA Developer (UiARD) –

$200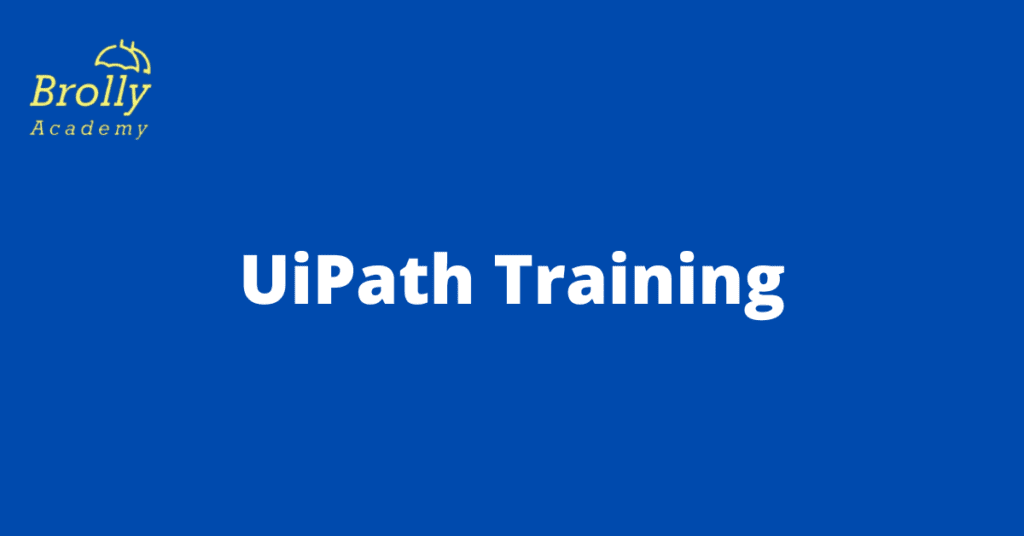 Skills developed Post UI Path training in Hyderabad
Prerequisites of UI Path training
Career opportunities in UI Path
Professionals with knowledge of UiPath are in high demand, and employment openings are gradually rising. The RPA-UiPath Developer job profile is one of the most well-known ones in this industry. 
Therefore, it is fairly obvious that job prospects in this industry will only increase massively, as both start-ups and existing companies need experts who can automate a variety of operations, from simple to complex.
The following are the top job profiles associated with UiPath:
Is UiPath challenging to learn?
Overall, Uipath RPA is a fantastic and straightforward application. It is quite modern, which makes it even simpler to navigate, and it is incredibly easy to use. Best of all, no coding or programming experience is needed.
What is the RPA salary?
The average yearly compensation for RPA developers in India is 5.0 Lakhs, with salaries ranging from 3.0 Lakhs to 9.2 Lakhs. Salary projections are based on the 10.2k most recent salaries RPA Developers have provided.
Can a non-IT student learn RPA?
Even if you are not a programmer and have no coding experience, you can still become an expert in RPA. There are simpler tools that anyone can learn to use, but you'll need some familiarity with programming languages. Due to increased investment by big businesses, there is an increase in demand for RPA developers.
is uipath a good career?
Career chances for UI Path RPA Developers will only increase dramatically, and both start-ups and well-established businesses are paying RPA Developers handsome salaries.
Which is better, UiPath or PEGA?
Reviewers believed that the UiPath Business Automation Platform satisfies their business needs more effectively than the Pega Platform. Reviewers believed that the UiPath Business Automation Platform is the best choice when considering the standard of continuous product support.
Is coding necessary for UiPath?
UiPath is a low-code RPA technology, but you still need to understand some fundamental coding. The coding language used by UiPath by default is VB.
can uipath run in background?
Beginning with the 2021.10 release, the built-in "Local Service" Windows user is used by default when performing unattended background automation on service-mode robots. Before this, the Orchestrator robot's configured username and password were used.
Which RPA tool is most popular?
Automation Anywhere, Microsoft Power Automate, and UIPath are the top three RPA tools. These tools have a great cost-to-benefit ratio and a simple user interface.
Is there a demand for RPA?
RPA is in high demand as RPA marketing becomes more widespread in the industry. It has just recently begun to move in this direction. There is still much to be done. The use of RPA has gone through the roof during the last two to three years.