iOS Training in Hyderabad
100% Placement Assistance
iOS Training in Hyderabad Batch Details
Key Features Of iOS Training

iOS stands for iPhone Operating System exclusively created and developed by Apple Inc for its hardware

It is the operating system that presently powers many of the companies mobile device's including the iphone and ipod touch.

Apple CEO Steve Jobs unveiled the first iPhone on jan.9,2007.

iOS is derived from OS X, with which it shares the Darwin foundation. The iOS operating system powers Apple's mobile gadgets such as iPhones and iPads.

Apple's iOS is a graphical user interface (GUI)-based mobile operating system.

it provides a virus-free application on its operating system rather than the malware which exists in it.

iOS is an operating system that provides business professionals with excellent security and fluid, responsive user interfaces

iOS keeps scanning the application in the background which keeps other apps from tampering with the process.

iOS also keeps limitations for the iOS apps from directly communicating with each other

It supports a vast number of iOS applications so you have more flexibility in your work than ever before.
About iOS Training in Hyderabad
iPhone Operating System (iOS) is a mobile operating system developed by Apple Inc.
 It runs on the iPhone, iPad, and iPod Touch devices manufactured by Apple. 
It is a powerful, efficient operating system that provides business professionals with the tools they need to succeed.
iOS apps are programmed in Objective-C or Swift while Macs run OS X Yosemite which combines elements of Unix with an interface similar to that found on iPhones and iPads. 
iOS uses a graphical user interface (GUI) and the GUI was designed to use touchscreen input rather than legacy keyboard and mouse input. 
Mobile devices, due to their popularity and more widespread use, are making operating systems like iOS differentiate themselves from other operating systems by providing stronger security for user data. 
iOS's app sandboxing keeps other apps from tampering with the process and scans your applications in the background, keeping them virus-free. 
Brolly Academy offers advanced iOS training in Hyderabad from expert trainers who use case studies and projects to help our students better understand the core concepts of iOS technology.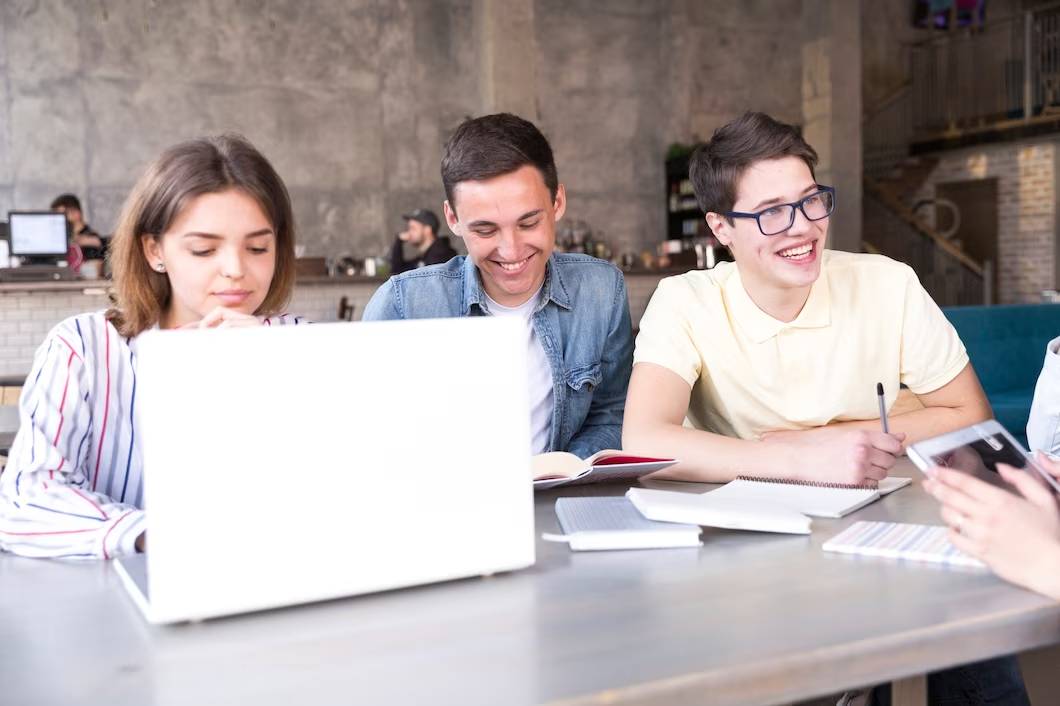 Our iOS lessons are designed to be more practical and include real-world projects, helping you secure a job at a high-salary company in iOS technology quickly! 
We offer iOS training in two different modes: online iOS training led by expert trainers, and self-paced recorded iOS lectures.
In this iOS course, our most comprehensive offering you'll learn how applications work by building them yourself, making a complete self-contained app, making apps for multiple devices, etc. some of the topics covered in our iOS course syllabus are – 
Design Patterns
Understand UI Design
Network Communication
Language Programming etc.
We will also provide you with an iOS Certification Training completion certificate upon completing the course. 
This iOS certification denotes your expertise in using iOS Basics to develop an advanced level of training in iOS technology, and it will help to launch a successful career as a skilled mobile app developer. 
Besides offering high-quality iOS training, Brolly Academy's job placement assistance program helps our trainees find work soon after finishing the course. 
This iOS placement program by us will assist them with mock Interview preparation, Resume making guidance, Interview Q&A preparation, etc…
Enroll in our iOS Training in Hyderabad at our Brolly Academy and get a chance to make a lucrative career in the IT sector.
Why choose Brolly Academy for iOS Training?
Testimonials of iOS Training in Hyderabad
Certification in iOS Training
Brolly Academy's iOS Certificate Training was developed by real-time expert tutors based on scenario-based concepts and real-world practices, which is very effective. 
We facilitate the option of getting the certificate in a digital format or as a hard copy based on your personal requirements. 
Our certification is recognized by companies around the world, and this iOS development certification will greatly enhance the value of your resume and will bring you a better salary and promotions. 
With our certificate in hand, You can greatly impact your career prospects in the field of iOS technology. 
Note – There is no official certification for iOS.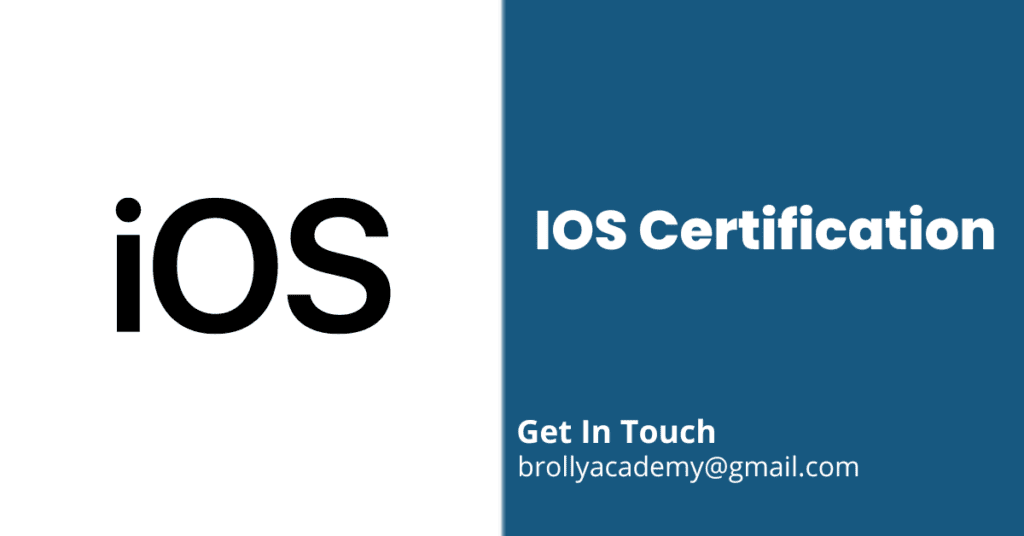 Advantages of this iOS course
Prerequisites to Learn iOS
Apple IOS has a market share of about 4.3%.
The iOS app store is the world's second largest app store market and had over 2.2 million apps available for download as of 2018.
About 1.35 billion iOS devices had been sold worldwide by March 2015, and about 2.2 billion had been sold by March 2022.
The popularity has given rise to a huge demand for iOS app developers who are a coveted lot, considering they design apps for a market that is estimated to be around 29 billion U.S. dollars.