Digital Marketing Course in Hyderabad
100% Placement Assistance
Digital Marketing Course Details
| | |
| --- | --- |
| Trainer Name | Mr. D. V. Ravi Varma (Certified Trainer) |
| Trainer Experience | 10+ Years |
| Next Batch Date | 15-12-2023 (9:00 AM IST) |
| Training Modes: | Classroom Training & Online Training (Instructor Led) |
| Course Duration: | 2-3 Months |
| Call us at: | +91 81868 44555 |
| Email Us at: | brollyacademy@gmail.com |
| Demo Class Details: | ENROLL FOR A FREE DEMO CLASS |
Why Learn Digital Marketing from
Brolly Academy
Digital Marketing Course Curriculum
Key Points of Digital Marketing Course
What is Digital Marketing?

All online marketing activities are called digital marketing, often known as online marketing.

Digital marketing is any type of advertising that uses electronic devices.

It involves promoting products and services via online platforms like social media, SEO, email, and mobile apps.

Although it has existed for a lot longer (About 100 years), digital marketing gained popularity in the early 2000s.

Your business and brand awareness depends on digital marketing.

It is more cost-effective and measures success on a daily basis.

You can reach a larger audience with digital marketing than you could with traditional processes.

In 1971, Ray Tomlinson sent the first email, which created a way for people to transmit and receive files using various machines. This was one of the first key events.
Who needs Digital Marketing?
According to a recent study, between 70 and 80 percent of customers do online research about a brand before visiting them in person or making a purchase.
Digital marketing services can help businesses improve their online visibility and bring in more customers.
The following business categories usually benefit the most from digital marketing.
About Digital Marketing course at Brolly
The internet has been around for decades, but only recently has it become the dominant force in advertising. 
Today, digital marketing is a necessity for any business that wants to compete in today's marketplace. 
Brolly academy is an online learning platform and one of the leading digital marketing training institutes in kukatpally that provides a comprehensive suite of online courses and resources for digital marketers and entrepreneurs.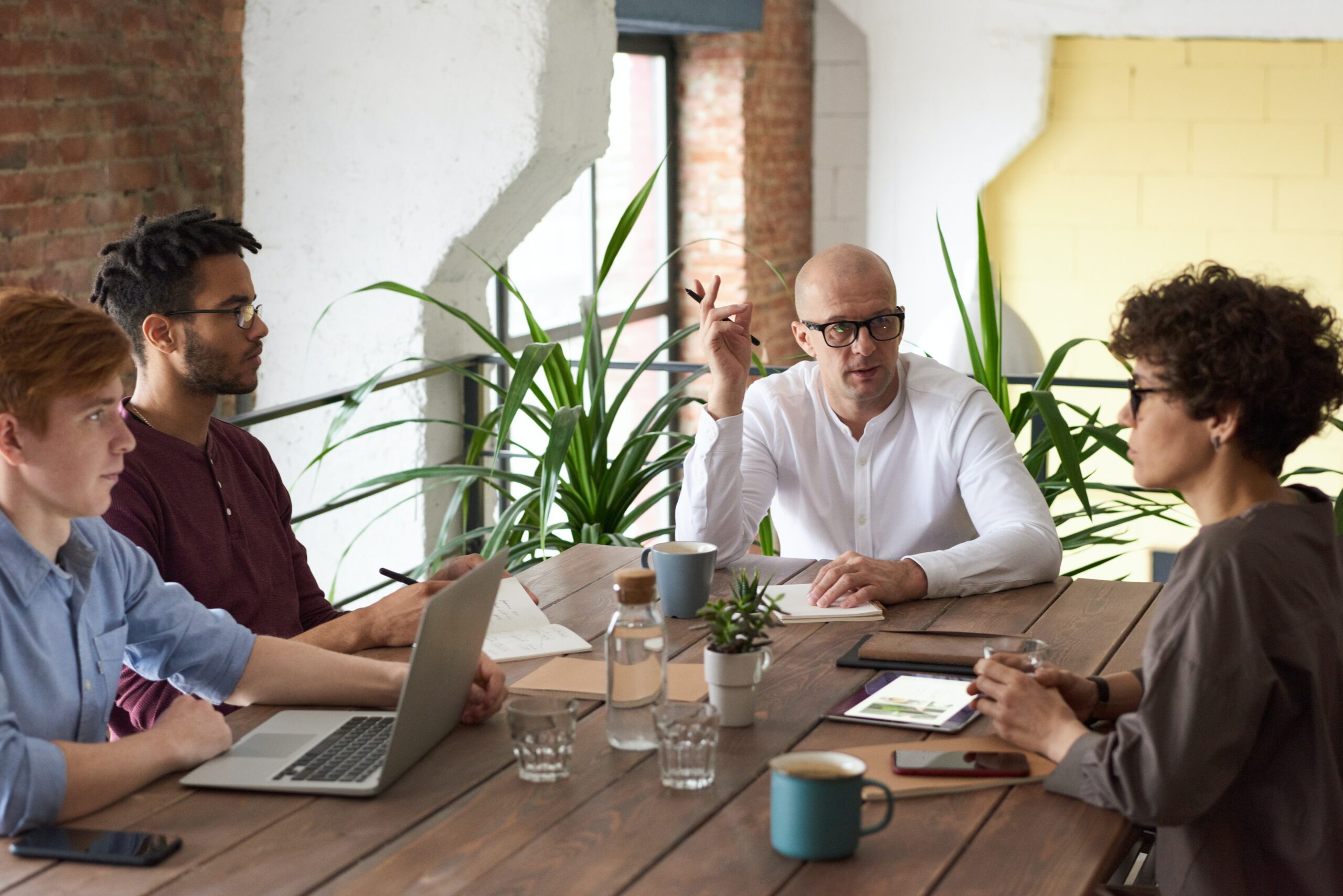 We are an established digital marketing training institute in Hyderabad, offering integral and core tutoring in digital marketing concepts like –
Social Media Marketing (SMM)
Content Marketing 
Search Engine Optimization (SEO)
Pay-per-click advertising (PPC)
Search Engine Marketing (SEM)
Social Media Optimization  (SMO)
Email marketing 
It is a complete digital marketing course which includes all the concepts, tools and techniques to learn digital marketing. The course is designed for beginners who want to learn the basics of digital marketing. The course covers the basic concepts, tools and techniques that will help you understand the digital marketing world. 
We offer three different modes of training, making it more convenient for students. 
Our digital marketing course is available online, offline and via video courses. We have the best trainers who specialize in digital marketing with 10+ years of experience to guide and train you effectively. We have trained over 10k+ students in digital marketing in the last 5 years and have been helping them achieve success in their business. 
Our training covers an extensive range of digital marketing skills and tools. You get trained on google ads, on & off page SEO, google analytics, social media marketing & optimization. 
You get to experiment and explore paid marketing tools with free access throughout the training period. 
Modes of Digital Marketing training in Hyderabad
Why choose us for Digital Marketing Training?
Market Trend in Digital Marketing
The industry with the fastest growth in digital marketing. It is expanding at a pace of 25% to 30% yearly.
In 2020, the market for digital advertising and marketing was valued at $350 billion, and by 2026, it is expected to grow to $786.2 billion.
The market for digital marketing and advertising in the United States is presently valued at $460 billion
Just in this last year, 63% of businesses boosted their budgets for digital marketing.
Business budget spending on digital marketing increased by 14% between 2020 and 2021.
Business Analysts are required to keep up with advancements in technology, such as data analytics software, business intelligence tools, and machine learning.
According to 49% of businesses, organic search has the best marketing return on investment.
Nearly half of the customers (45%) buy online and pick up in-store.
The amount of money spent on digital marketing platforms is 72% of the total marketing budget.
Digital marketing makes up 55% of all marketing. In 2021, $436 billion was spent overall on digital advertising and $196 billion on offline advertising.
Who should learn Digital Marketing
Testimonials of Digital Marketing Course in Hyderabad
Digital Marketing Course Certification
We provide a digital marketing course certificate from Brolly Academy.
Our digital marketing course is a full package and it is the best for those who want to earn a good salary and also get a good job.
Our digital marketing courses are designed to teach students how to become experts in digital marketing, using the latest tools and techniques including digital marketing training for corporates.
Students who complete our digital marketing training receive a certificate and the skills to begin a career in digital marketing.
You can even complete an exclusive internship with us and get a bonus digital marketing internship certificate that can greatly augment your career perspectives.
We also provide digital marketing training and placement in Hyderabad services for our students with a main purpose of providing the best digital marketing courses with an all-inclusive career beneficial skills.
Benefits of Learning Digital Marketing
Career Opportunities in Digital Marketing
A digital marketer helps in finding the most recent technological developments and web analytics solutions for analyzing website traffic. It also improves the effectiveness of the business's social media and email marketing campaigns.
Skills Developed Post Digital Marketing training in Hyderabad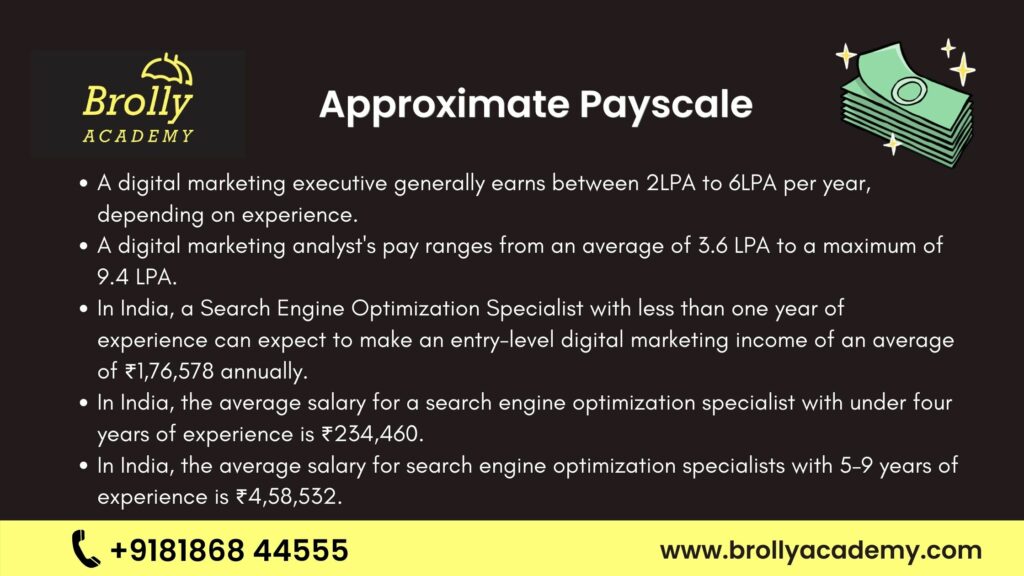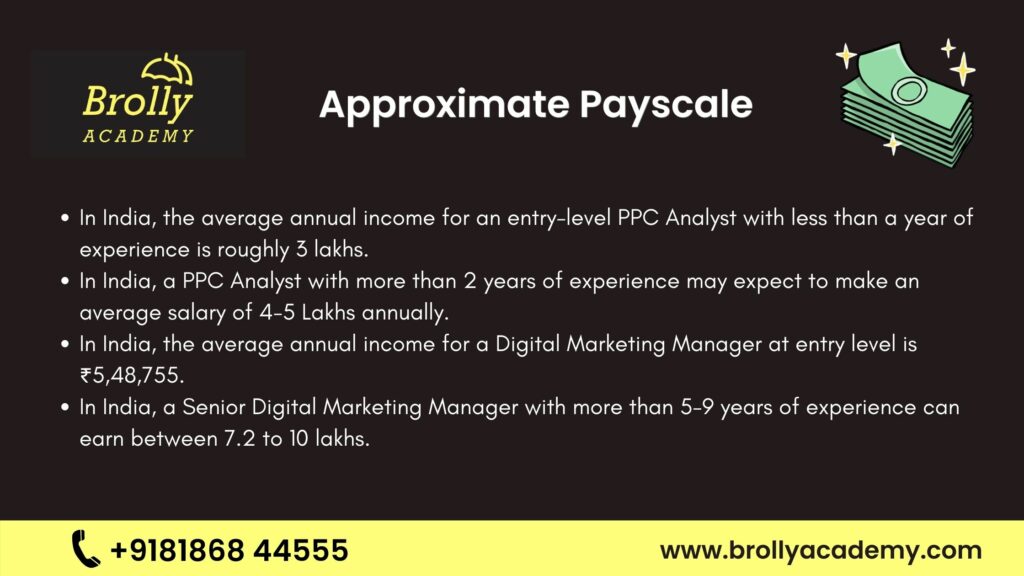 Prerequisites to Learn Digital Marketing
There are no given prerequisites for learning Digital marketing, however –