Partner with Brolly Academy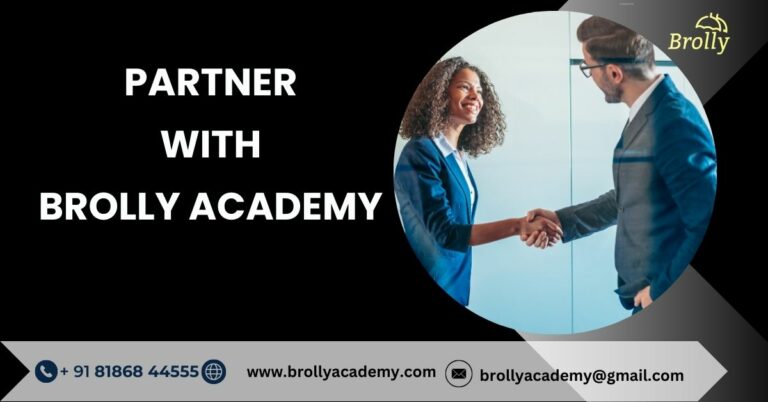 Are you looking to take your teaching or learning to the next level?
If you are looking for the right partner to help your business grow, Brolly Academy is here to make those connections happen.
By partnering with us, you can access a diverse pool of talent, advanced teaching tools and resources, and a supportive community of educators and learners.
The Value of Partnership
At Brolly Academy, we believe that collaboration is key to achieving success. By partnering with us, you can unlock unique opportunities for instructors.
For instructors, partnering with Brolly Academy means leveraging our platform and resources to reach a wider audience and expand your teaching portfolio.
As an instructor partner, you can leverage our platform and resources to create and market your courses, as well as connect with a community of like-minded educators.
How to Become a Partner
Becoming a partner with Brolly Academy is easy and straightforward. Simply contact our partnership team or fill out a form expressing your interest. Our team will work with you to identify the best partnership option for your needs and goals.
Partnering with Brolly Academy is a unique and valuable opportunity for instructors. By collaborating with us, you can access a wealth of resources and expertise to enhance your teaching or learning experience. Don't miss out on this opportunity – contact us today to become a partner with Brolly Academy.