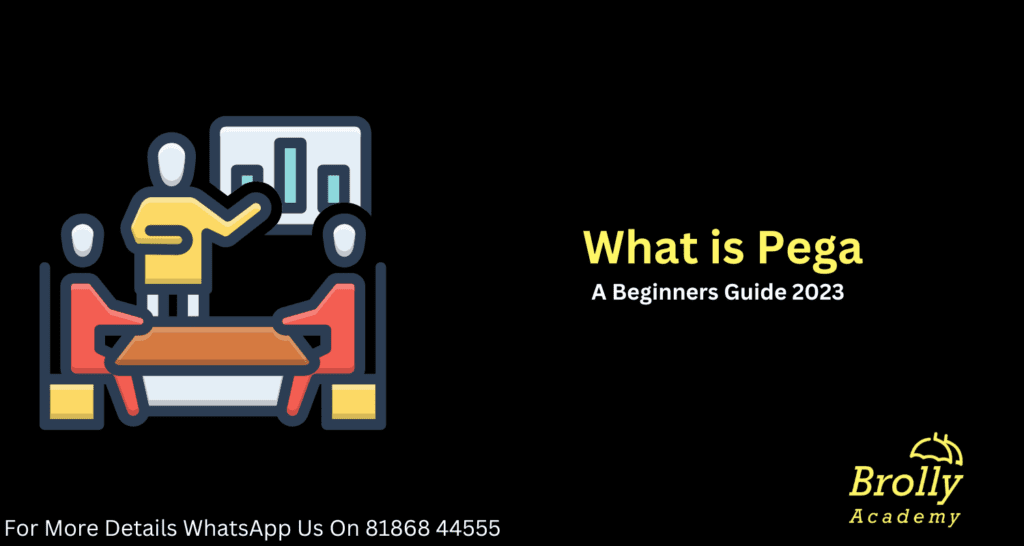 Every day, we make many decisions. Millions of them need to be produced by businesses. A tool like Pega can be useful in situations like these.
PEGA is a Cambridge-based American software company that was established in 1983. Alan Trefler is the organization's founder. He is both a well-known chess player and a rich businessman. He also won in the open world chess tournament. He went public with his business, and in 1999, with a 52 percent ownership stake, he was appointed CEO of the PEGA corporation. In 2013, he had a $1 billion net worth.
With more than 6,000 employees, Pega is a big company. They host a wide range of events, including webinars, significant in-person gatherings, and more. It can be overwhelming to create video content for these initiatives.
PEGA is a well-known Business Process Management (BPM) tool developed using Java concepts that enable users to carry out modifications more quickly than Java-based applications. PEGA is mainly used to cut expenses and advance commercial objectives. OOP and Java principles are used in the creation of PEGA.
Pega has received recognition from Gartner, which has positioned the company as a Leader in the 2020 and 2016 Magic Quadrants for CRM Customer Engagement Centres and Intelligent Business Process Management Suites, respectively.
Pega is one of the top BPM systems that offers process automation and aids in the achievement of profitability and potency for the organization. It provides a Designer Studio that functions as an Integrated Development Environment (IDE) to create apps. Developers may collaborate and design applications using Designer Studio, a web-based tool.
Pega Business Process Management (BPM) technology enables you to create business applications that satisfy customer demands in terms of outputs and end-to-end customer experience. It offers consistent operations, flexible assistance, and adaptability. 
Pega Customer Relationship Management (CRM) assists you in reducing errors, speeding up processing times, lowering expenses, and raising customer satisfaction. It automates customer care and contact center procedures to cut down on manual work. 
Automation is implemented and results are produced significantly more quickly with Pega Robotic Process Automation (RPA). It enables staff to provide client outcomes more quickly and accurately. Through the robotization of processes, Pega Robotic Studio facilitates expediting manual tasks.
Key Features and Capabilities
Pega provides a range of powerful features and capabilities that set it apart from other software platforms. Some of its outstanding features include:
Pega's architecture is designed to support the development, deployment, and management of enterprise applications. It follows a model-driven approach that allows organizations to create applications with minimal coding, ensuring faster development cycles and greater flexibility. At its core, the Pega architecture consists of the following key components:
Layers of Pega Architecture
The Pega architecture is organized into multiple layers, each serving a specific purpose and contributing to the overall functionality of the platform. These layers include:
Various applications of Pega
Implementing the software will enable you to enjoy the advantages of using Pega. Following is a list of several Pega applications:
Design Once, Deploy Anywhere is a specific rule that applies to Pega products. Once the design is complete, a developer can put it into action on a variety of platforms, including tablets, smartphones, PCs, etc. It speeds up the process of creating long codes and helps create short codes.
Developers can easily design applications and workflows that are deployed as creating UIs, CRM solutions, web services, etc. with Pega's assistance.
This platform enables us to collaborate closely with numerous business analysts and provides simple-to-use tools with an agile methodology. It is more accurate and dependable because it is reusable.
There are many opportunities for Pega developers in the future, and there are many jobs available right now. The global need for qualified developers is high, and every organization needs Pega to maintain a business process management technology that supports developers.
A developer can earn a high income on average of $80,000, according to web data, in addition to these advantages. An entry-level Pega developer can make about $50,000, whereas a senior Pega developer can earn significantly more.
Why is Pega certification important?
Forbes claims that Pega is a top supplier of business process management software, particularly for the healthcare and financial services industries. People benefit from Pega certification in the following ways:
Pega certification aids in skill development. You can utilize Pega certification to confirm that you have the greatest training if you want to work for a Pega-certified company. The top instructors in the field are going to oversee your training while it is being given to you.
Your career will flourish more quickly if you have a Pega certification. This certification can allow you to receive a better income and a better package if you wish to advance in the IT business.
Pega has been an excellent tool in the current software ecosystem, to wrap up. The Pega RPA version will open the door for new technology in the automation process. It is built on software robots or artificial intelligence, which fits very well with modern businesses. I hope you have gained a better understanding of Pega and its tool as a result of this Pega tutorial.