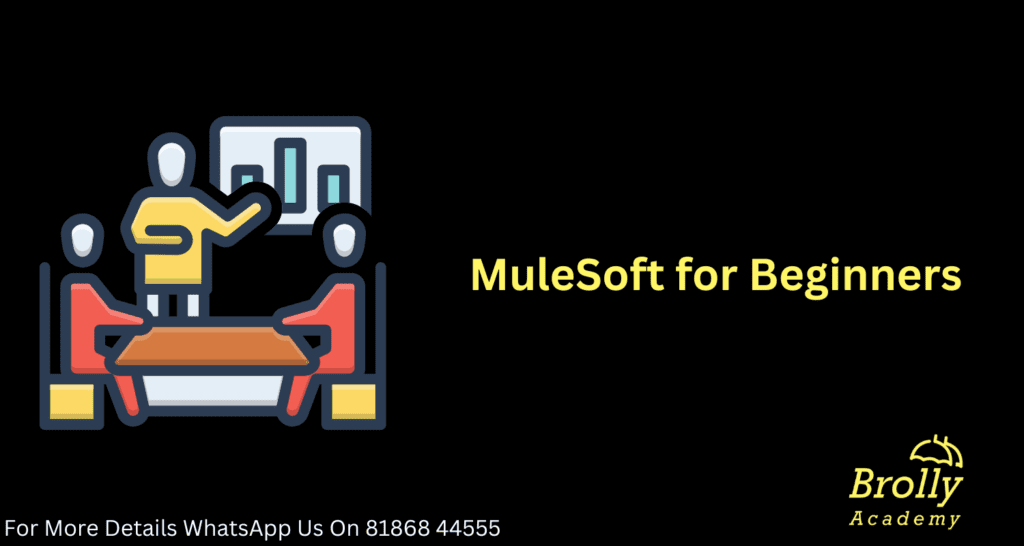 MuleSoft is a powerful integration platform that facilitates the connection and communication between different software applications, systems, and services. It provides a comprehensive set of tools and features to build, manage, and monitor integrations, making it easier for businesses to streamline data flow and achieve a connected digital ecosystem.
Key features and benefits of MuleSoft
MuleSoft is built upon several core concepts that form the foundation of its integration capabilities. Understanding these concepts is essential for beginners to grasp the underlying principles of MuleSoft development. 
Anypoint Platform:
The Anypoint Platform is MuleSoft's unified development and management environment. It provides a centralized platform for designing, building, deploying, and managing integrations. Developers use Anypoint Studio, the graphical development environment within the platform, to visually create integration flows and configure connectors.
Building Blocks:
MuleSoft applications are built using various building blocks, each serving a specific purpose. These building blocks include:
Introduction to MuleSoft ESB
MuleSoft ESB, or Enterprise Service Bus, is a key component of the MuleSoft Anypoint Platform. It is a lightweight, Java-based integration framework that enables the integration of disparate applications, systems, and services. MuleSoft ESB provides a flexible and scalable approach to connect, orchestrate, and manage interactions between various endpoints in an enterprise ecosystem.
Key Features of MuleSoft ESB
How do you Implement ESB?
The purpose of Mule ESB is to effectively communicate across applications in a highly scalable and quick network Bus while separating them from one another. That kind of communication system makes information leaking less likely and is simple to forecast. As seen below, an ESB can be built using an adaptor and a bus.
By segregating the applications, messaging servers like JMS and AMQP, which are used by Mule, allow the establishment of BUS communication. The Bus can only be activated with Mule Servers.
You can link with one another using adaptors, which operate like a telephone network. In a similar vein, the adaptor makes it possible to set up a network of communication for app-to-app data exchange.
Consistent data and information transfer across applications is made possible by the ESB Bus. This strategy allows Mule to connect software at the greatest level possible across a single platform.
Instead of using many different programs and APIs across various networks to administrate your application, Mule offers cloud-based application communication and interaction networks. Adaptors don't just control one end of an action; they also manage tracking, message routing, security, and network errors.
In today's interconnected and complex business environments, the need to seamlessly integrate different applications, systems, and services is crucial for organizations. This is where an Enterprise Service Bus (ESB) comes into play. An ESB serves as a central communication backbone, providing a range of benefits that address the challenges of integration and enable efficient data flow within an enterprise ecosystem.
MuleSoft offers a wide range of components that form the building blocks of integration applications. These components work together to facilitate seamless connectivity, data transformation, and process orchestration. Understanding these components is essential for effectively designing and implementing MuleSoft integrations.
Getting Started with MuleSoft
Getting started with MuleSoft involves familiarizing yourself with the MuleSoft platform and its key components. This guide will provide you with a step-by-step overview of how to begin your journey with MuleSoft and start building powerful integration solutions. Let's dive in: