Introduction to Salesforce: A Beginners Guide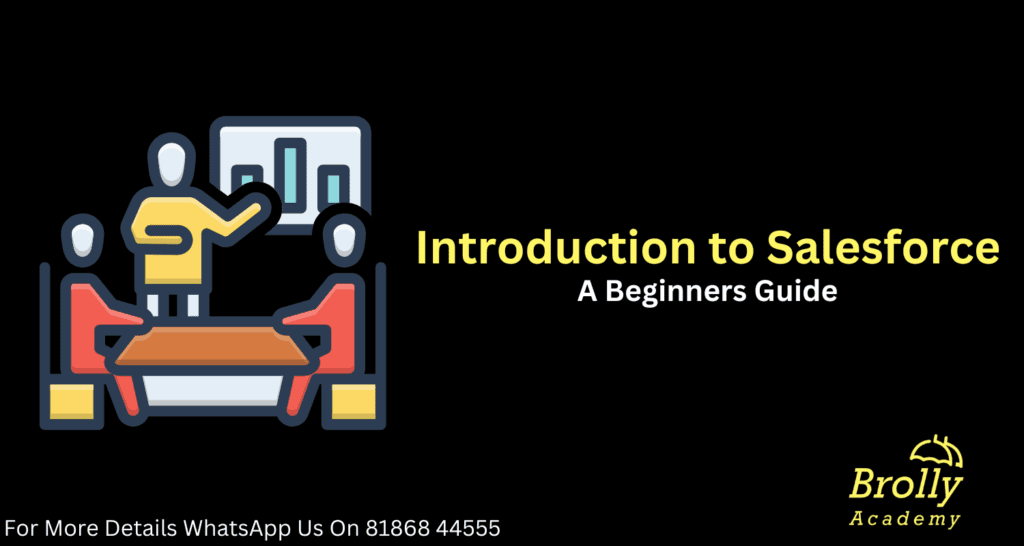 Introduction to Salesforce: A Beginners Guide
In today's fast-paced business environment, effective customer relationship management (CRM) is crucial for companies to thrive. Salesforce, a leading CRM platform, has emerged as a game-changer, empowering businesses to build stronger customer relationships, streamline processes, and drive growth. If you're new to Salesforce and eager to explore its capabilities, this beginner's guide will serve as a solid foundation to help you get started on your journey.
Salesforce is a cloud-based Customer Relationship Management (CRM) platform that helps businesses manage their customer interactions, sales processes, and marketing efforts. It provides a comprehensive set of tools and features designed to streamline and automate various aspects of customer relationship management. Salesforce is a pioneer in the CRM industry and has established itself as one of the leading CRM providers globally.
At its core, Salesforce is designed to centralize and organize customer data, enabling businesses to gain a holistic view of their customers. The platform allows businesses to store and manage customer information, such as contact details, communication history, purchase history, and preferences, in a structured and accessible manner. This centralized customer data is a foundation for effective sales, marketing, and service activities.
One of the key advantages of Salesforce is its cloud-based nature. Being cloud-based means that Salesforce is accessible from anywhere with an internet connection, eliminating the need for on-premises hardware or software installations. This enables businesses to access customer data, collaborate with team members, and work on the go, facilitating flexibility and remote work.
Salesforce offers a wide range of functionalities and modules that cater to different aspects of customer relationship management. Some of the key modules and features of Salesforce include:
Customer relationship management (CRM) is crucial for businesses as it focuses on building and nurturing strong customer relationships. 
Here are some of the importance of CRM for your business:
Key Features of Salesforce
Getting Started with Salesforce
Data Management in Salesforce
Integrations and Extensions
Training and Certification
Salesforce Best Practices
Future Trends in Salesforce
Salesforce, as a leading CRM platform, continues to innovate and evolve to meet the changing needs of businesses and technological advancements. Keeping an eye on future trends in Salesforce can help you stay ahead of the curve and leverage new capabilities to drive business success. Let's explore some key future trends in Salesforce:
Salesforce is a powerful CRM platform that can transform how businesses manage their customer relationships, streamline sales processes, and improve overall operational efficiency. 
By harnessing the capabilities of Salesforce and following best practices, businesses can enhance customer interactions, drive sales growth, and achieve higher levels of productivity. Remember to adapt Salesforce to your specific business requirements, invest in user training and adoption, and prioritize data quality to maximize the benefits of Salesforce for your organization.
Embrace the opportunities that Salesforce offers and embark on a journey to optimize your CRM processes and elevate your business to new heights of success.