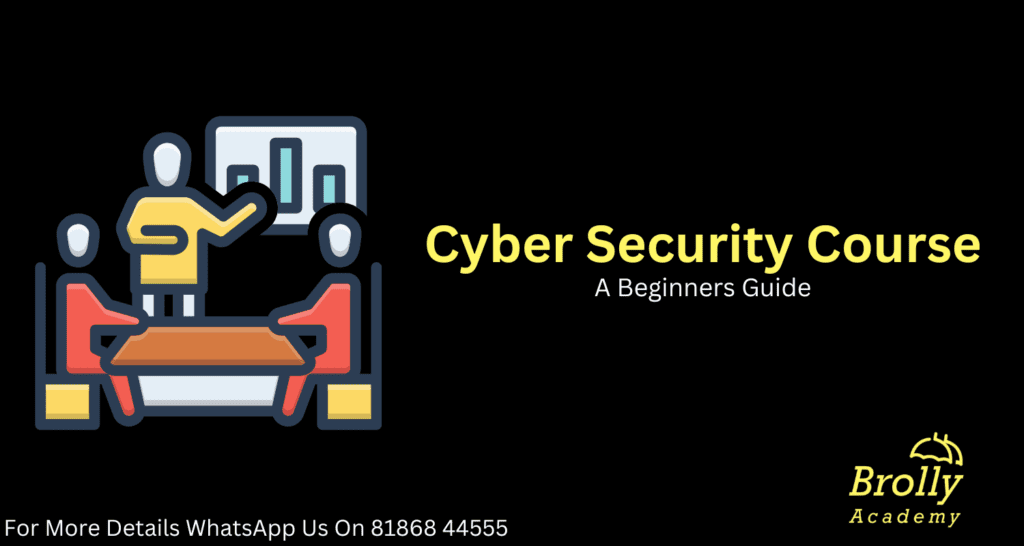 The risk of security breaches and hacks is at an all-time high in the modern world where cyber attackers are well-equipped with cutting-edge technologies. Security procedures must exist for this specific reason. And what could be better than using hacking as a kind of defense? Ethical hacking can be used in situations like these. Because it is government-approved, the compensation for this highly technical position, which aims to avoid security breaches, is rather high.
The threats posed by data security are at an all-time high as businesses move towards a more centralized digital ecosystem to manage their workflows, business processes, and money. 
Due to the extensive use of digital technology, both businesses and individuals are more susceptible to identity theft, fraud, and other types of identity theft as well as cyberattacks and privacy intrusions. It has only gotten worse as a result of factors like poorly configured cloud-based services and knowledgeable cybercriminals. Through online certification classes, one can learn anything today at their convenience.
This makes it possible to provide training to both professionals and beginners. The discussion is about how to get started in a profession in cyber security and how to begin learning cyber security now. We have created a thorough beginner's guide to cyber security for professionals interested in learning how frameworks and protocols can contribute to the development of safer digital infrastructure. 
This guide also features some of the top online cybersecurity courses available on the Internet. There are many beginner-level cyber security certificates on the market. There are additional entry-level information security certificates available. 
Learn more about how to learn cyber security and the best cyber security education for beginners by reading on.
The practice of protecting networks, computers, and data from online threats is known as cybersecurity. These kinds of attacks frequently involve attempts to access, change, or harm the target's computer system, which can cause service interruptions or problems, the theft of proprietary or confidential data, and the disclosure of personal information.
The cybersecurity industry is constantly expanding and evolving. In the past, the main goal of cybersecurity was to stop access from the outside by creating a perimeter of defense tools, such as firewalls or antivirus software, to stop online crimes. These offenses extend back to the 1970s when the time for long-distance calls was stolen by targeting early computerized phone systems.
According to SecureWorks, the lightning-fast data transmissions of today necessitate significantly more varied and advanced cybersecurity safeguards. computer crime has become more frequent over the past few years and now includes ransomware, phishing, and computer espionage. As a result, the cybersecurity business has grown, and according to Cybersecurity Ventures, spending will surpass $1 trillion by 2021.
Forbes believes that corporations take on more risk as they derive increasing value from data. Hackers place great value on data and personal information. In fact, according to experts, health-related data is more valuable to hackers than a credit card. Hackers may exploit this data to steal money, commit identity theft, or sell it to others in an anonymous manner.
The need for cybersecurity is at an all-time high as the digital economy expands at such a rapid rate. According to the worldwide Information Security Workforce Study, there will be upwards of 1.8 million open roles in the worldwide cybersecurity workforce by 2022. 82 percent of businesses report a shortage of candidates with cybersecurity capabilities, according to research by the Centre for Strategic and International Studies (CSIS).
Emerging Threats in Cybersecurity
Why do we need Cybersecurity?
Today's generation, it could be argued, lives online, and we regular users are largely unaware of how those basic bits of 1s and 0s make their way safely to our computers. It's the perfect time to be a hacker. Black hat hackers are having a terrible time finding vulnerabilities and building malicious software for them since there are so many access points, public IP addresses, continual traffic, and tonnes of data to exploit. In addition, cyberattacks are developing daily. Many people still don't understand how hackers get around firewalls and virus scanners even though their software is getting smarter and more inventive.
To protect us from all of these cyberattacks and ensure that our data doesn't end up in the wrong hands, some form of protocol is required. This is the key justification for cybersecurity.
The CIA Triad is a fundamental concept that serves as the foundation for achieving robust information security. It encompasses three core principles: Confidentiality, Integrity, and Availability. By integrating these principles into an organization's security practices, individuals and businesses can safeguard their sensitive data and critical systems from potential threats.
Common Types of Attacks in Cybersecurity
As the world becomes increasingly interconnected and reliant on digital technologies, the risk of cyberattacks continues to rise. Cybersecurity attacks can cause severe damage, compromising sensitive information, disrupting operations, and affecting both individuals and organizations. To protect against these threats, it is essential to understand the common types of attacks that malicious actors employ.
Before discussing attack kinds, it is important to understand why they occur. Every attack has a purpose, and the primary motivation is usually money. After breaking into the system, hackers demand a ransom from their victims. Other motives include causing the target financial harm, attaining a state's military goal, tarnishing the target's reputation, or political scheming.
Malware refers to a broad category of malicious software designed to infiltrate systems and cause harm. There are various types of malware, each serving different purposes:
Viruses: Viruses attach themselves to legitimate files and replicate when the infected files are shared or transferred. They can spread rapidly, causing widespread damage to systems and data.
Worms: Worms are self-replicating malware that spread across networks and devices, consuming network bandwidth and causing disruptions.
Spyware: Spyware silently monitors a user's activities, capturing sensitive information such as login credentials, financial data, or browsing habits, and sending it back to the attacker.
Malware infections can have severe consequences, including data breaches, financial losses, and reputational damage. To defend against malware, individuals and organizations should use reputable antivirus software, update their systems regularly, and exercise caution when downloading files or clicking on links from unknown sources.
Email attacks are a common type of cyber threat that take advantage of users' trust in their email communications. To attack email accounts, share malware, or manipulate people into giving over valuable information, cybercriminals employ a variety of strategies.
Email Spoofing: Spoofing involves forging the sender's email address to make the message appear as if it came from a trustworthy source. Attackers can use email spoofing to distribute phishing emails or to deceive recipients into believing they are communicating with a legitimate entity.
Email Attachments: Malicious attachments in emails often contain malware, such as ransomware or trojans. When users open these attachments, the malware is activated, leading to the compromise of their system or network.
Email Phishing Links: Phishing links embedded in emails direct users to fraudulent websites that mimic legitimate sites, such as banking portals or login pages. Once users enter their credentials on these fake sites, attackers steal their login information.
Individuals and organizations should use caution when opening email attachments or following links to protect themselves from email attacks. Implementing email filtering and security solutions can help identify and block suspicious or malicious emails.
Password attacks focus on exploiting weak or stolen passwords to gain unauthorized access to user accounts or systems. Cybercriminals employ various methods to crack passwords, highlighting the importance of using strong and unique passwords for each account.
Brute Force Attacks: In a brute force attack, attackers use automated tools to try all possible combinations of characters to guess a password. Weak passwords can be easily cracked, compromising the associated accounts.
Dictionary Attacks: Dictionary attacks involve using automated tools to test a list of common words and phrases as potential passwords. If users choose easily guessable passwords, attackers can quickly find the correct one.
Credential Stuffing: Credential stuffing attacks leverage previously stolen username-password combinations from data breaches to gain unauthorized access to other accounts. Since many individuals reuse passwords across multiple accounts, attackers exploit this practice to compromise additional platforms.
Password Spraying: Password spraying attacks target a large number of accounts using a few commonly used passwords, rather than attempting multiple passwords on a single account. This technique helps attackers avoid triggering account lockouts.
To enhance password security, individuals and organizations should use strong passwords that include a mix of uppercase and lowercase letters, numbers, and special characters. Implementing multi-factor authentication (MFA) provides an extra layer of security, requiring users to provide additional verification, such as a one-time code sent to their mobile device.
The future of cybersecurity will be defined by several important trends and breakthroughs in the quickly changing digital ecosystem. Cybersecurity practices are about to undergo a revolution thanks to artificial intelligence and machine learning, which will enable quicker and more accurate threat detection and response.  
The challenges we face in cyberspace will change along with technology. The necessity to safeguard our digital assets and privacy will encourage ongoing innovation in the field of cybersecurity. Our defense against cyber threats will be improved by embracing technologies like AI, quantum-resistant cryptography, and biometric security. To build a more secure digital ecosystem, it is essential to overcome the talent gap. We can create a more secure and resilient digital future for future generations by staying proactive and adaptive.