An Introduction to Microstrategy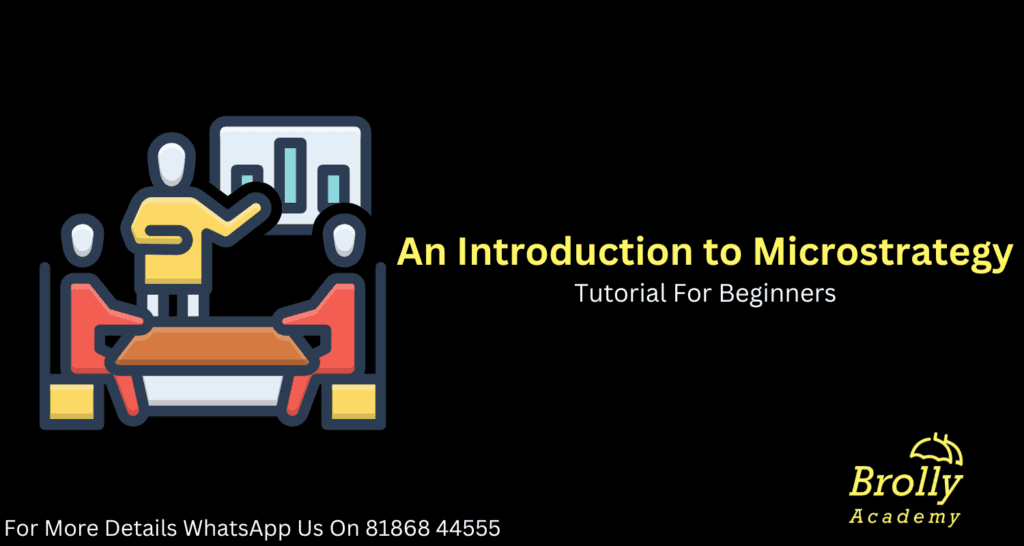 An Introduction to Microstrategy
Business intelligence software called MicroStrategy provides a variety of data analytics features. It provides Banded Reports and Statements, Embedded BI, Data Visualisations, Advanced Analytics, and Data Discovery as a suite of apps. To obtain data for analysis, it can connect to a wide range of sources, including data warehouses, relational databases, flat files, web services, and many more. In the field of BI software, MicroStrategy is a market leader due to the features like effectively styled reports, ad hoc inquiry, thresholds and alerts, and automatic report distribution. According to Gartner's Magic Quadrant, it is a visionary.
It gives businesses access to the ability to evaluate and comprehend data from a range of sources and channels by combining, analyzing, and visualizing data simultaneously.
Users can mix and assess information from many sources to generate new insights.
By creating predictive models & automating procedures, MicroStrategy enables businesses to make quick, accurate data-driven decisions while providing access to, analysis of, and visualization of many types of information sources.
Why Should You Learn The MicroStrategy?
MicroStrategy is a powerful and versatile business intelligence and analytics platform that has gained immense popularity in the corporate world. Whether you are an aspiring data analyst, a seasoned business professional, or an IT enthusiast, learning MicroStrategy can prove to be an invaluable skill in today's data-driven landscape.
MicroStrategy offers a comprehensive suite of business intelligence tools that cater to various data analysis and reporting needs. It allows users to access, analyze, and visualize data from multiple sources through interactive dashboards, reports, and scorecards. Understanding how to navigate and utilize the platform effectively can empower you to gain valuable insights and make informed decisions for your organization.
The need for experts with MicroStrategy expertise has increased recently across a variety of industries. Companies are seeking specialists who can use MicroStrategy to fully utilize their data as they become more and more aware of the value of data-driven decision-making. Learning this skill will help you stand out from the competition in the job market and provide you with interesting job opportunities.
Important Terms Used in MicroStrategy
Advantages of Using MicroStrategy
Various Objects in MicroStrategy
MicroStrategy is a brand of business intelligence software. Supported features include interactive dashboards, Microsoft Office integration, ad hoc queries, and more.
With MicroStrategy's assistance, you may integrate with already-existing business applications and systems.
It offers the most user scalability.
Data wrangling is the process of cleaning and transforming data into a format that can be easily altered to produce business insights.
Data silos from multiple sources have been joined using data discovery.
Data mining tools like report designers make it feasible to create reports for predictive analytics.
Using the library, you may link data, performance metrics, and statistical analysis results to analytical functions.
The flexible visualization library allows you to use the visualization builder or construct new visualization forms.
Using the real-time dashboard, you may work with live data.
Connections to WebSphere, NetWeaver, SharePoint, etc. are possible with MicroStrategy's embedded business intelligence solution.
The Mstr Architecture is built on three layers.
Configuration, Report, Schema, and Public are significant objects used in MicroStrategy.
Predictive analytics are carried out using MicroStrategy in the insurance and banking sectors.