A Complete Guide To Cyberark Privileged Access Management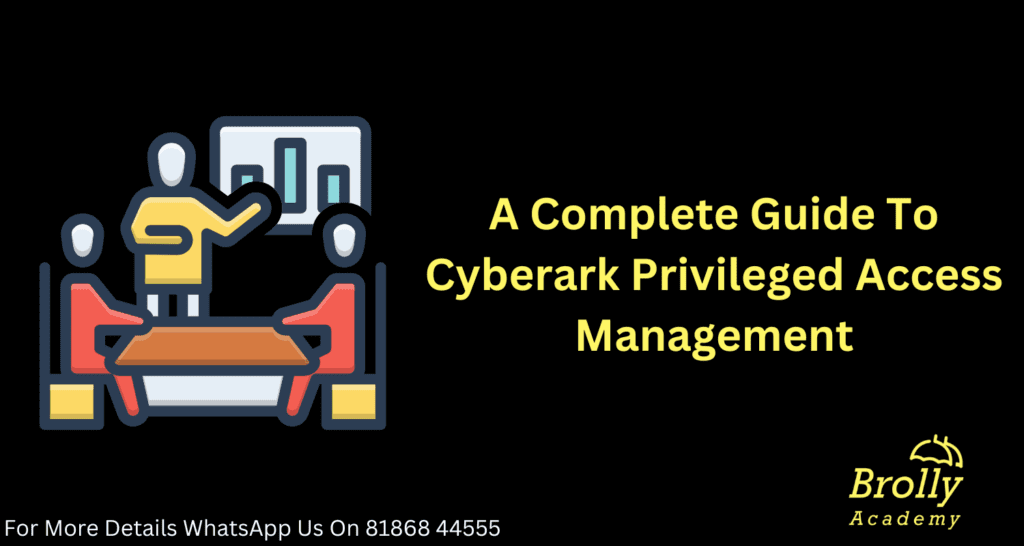 Privileged account management (PAM), sometimes known as privileged access management (PAM), is a security solution that enables organizations to manage and keep an eye on the activities of privileged users, which includes their access to vital business systems and what they may do once signed in. Most businesses classify their systems based on how severe the implications would be if a breach or abuse occurred. 
Based on higher levels of permissions, privileged accounts—like domain admin & networking equipment accounts—provide administrative degrees of access to high-tier systems. Vendors of solutions for privileged access management assist administrators in regulating access to crucial company resources and ensuring the security of these top-tier systems. Critical business systems are protected by this additional security layer, which also promotes improved governance and data legislation compliance.
According to Verizon's 2020 Data Breach Studies report, over 80% of attacks on computers involve the use of lost or stolen credentials or brute force, and a study conducted by Centrify reported that 74% of data breaches involved access to privileged accounts. In particular, for high-tier, high-risk systems, organizations must keep login credentials safe. 
Vendors of PAM solutions offer this security by keeping the login information for privileged administrative accounts in a secured repository, lowering the likelihood of those credentials being compromised. Users must go through an authentication process to access these credentials, which records their access to the account. 
Organizations can see who is logging into which accounts and where they are coming from due to this process, which makes it easier for them to keep an eye out for any suspicious or possibly harmful behavior, internally as well as externally.
Privilege account management (PAM) is the area of expertise of Israel-based security company CyberArk. Providing a safe vault and automatic access control, helps organizations in protecting their confidential information from hackers and other threats. Organizations can defend against, discover, and respond to privileged attacks with CyberArk, and they can also implement the majority of minor privilege restrictions throughout their whole network. Threat analysis, intelligence, and other security services are also provided by CyberArk to assist organizations in recognizing, detecting, and countering privileged security risks.
What is Cyberark Privileged access management?
Companies utilize privileged access management (PAM) to protect against the risks presented by identity theft and privilege abuse. PAM is an effective security strategy that combines people, processes, and technology to manage, safeguard, and audit all privileged identities & activities in a business IT environment, including both human and non-human ones.
PAM is founded on the idea of least privilege, which asserts that users should only have the access necessary to carry out their job tasks. PAM is often referred to as privileged identity management (PIM) or privileged access security (PAS). A crucial method of securing privileged access to highly valuable data and assets is to adhere to the principle of least privilege, which is generally accepted as a best practice in cybersecurity. By using the least privilege policy, businesses can decrease the attack surface and the danger of internal threats or external cyber threats that could lead to expensive data breaches.
CyberArk Components offer a comprehensive suite of tools and technologies designed to safeguard your organization's critical digital assets from internal and external threats. From protecting privileged credentials to monitoring and managing privileged accounts, CyberArk Components provide the necessary layers of security to keep your sensitive data safe.
Endpoint Privilege Manager (EPM)
Endpoint Privilege Manager is designed to secure privileged access at the endpoint level, including workstations, servers, and other devices. EPM offers the following key components:
Core Privileged Access Security
In addition to the above components, CyberArk offers a range of core capabilities that enhance the overall security posture of your organization:
Why Use a Privileged Access Management (PAM) Solution?
In the digital age, protecting sensitive information and critical systems from unauthorized access has become a top priority for organizations. Let's see the importance of utilizing a PAM solution and highlight the key reasons why organizations should implement one.
What exactly are Privilege Credentials?
Privileged credentials, often known as privileged passwords, are a subset of credentials that grant increased access and permissions across accounts, systems, and applications. Privileged passwords can be connected to users, applications, services, and other types of accounts. SSH keys are one kind of privileged credential that is utilized by businesses to access servers and create access points to extremely sensitive assets.
Sometimes, especially within DevOps contexts, privileged credentials can be referred to as "secrets."
As superuser passwords can grant the authenticated user practically infinite privileged access rights over an organization's most important systems and data, privileged passwords for accounts are frequently referred to as "the keys to the IT kingdom." These privileges are ripe for misuse by insiders and are greatly sought after by hackers because of the immense power they entail. According to Forrester Research, privileged credentials are used in 80% of security breaches.
How Privileged Access Management (PAM) is implemented
PAM processes that are manual and in their infancy make it difficult for organizations to manage privilege risk. To increase security and compliance, automated, enterprise-class PAM solutions may grow across hundreds of thousands of privileged users, accounts, and assets. The best systems can streamline procedures to significantly lower administrative complexity while automating discovery, management, and monitoring to close any gaps in privileged account/credential coverage.
An organization's ability to reduce the attack surface, mitigate the effects of attacks (by hackers, insiders, and malware), improve operational performance, and lower the risk of user mistakes will increase with the automation and maturity of its privilege management solution.
PAM vs. Identity Management
PAM and identity and access management are frequently mixed up. Despite some overlap, identity management includes all users who need access to a system, whereas PAM is only concerned with accounts with privileged or administrative access. Organizations can verify and authorize general access for their employees, partners, and clients thanks to identity management.
Companies should investigate implementing privileged access & identity management to guarantee the best level of security and usability. PAM solutions protect against smaller, more valuable attack surfaces, whereas identity management systems protect against bigger surfaces for attack within the organization's network.
Challenges Faced by Privileged Access Management
Privileged Access Management (PAM) plays a critical role in securing organizations' most sensitive assets. However, implementing and maintaining an effective PAM solution comes with its own set of challenges.